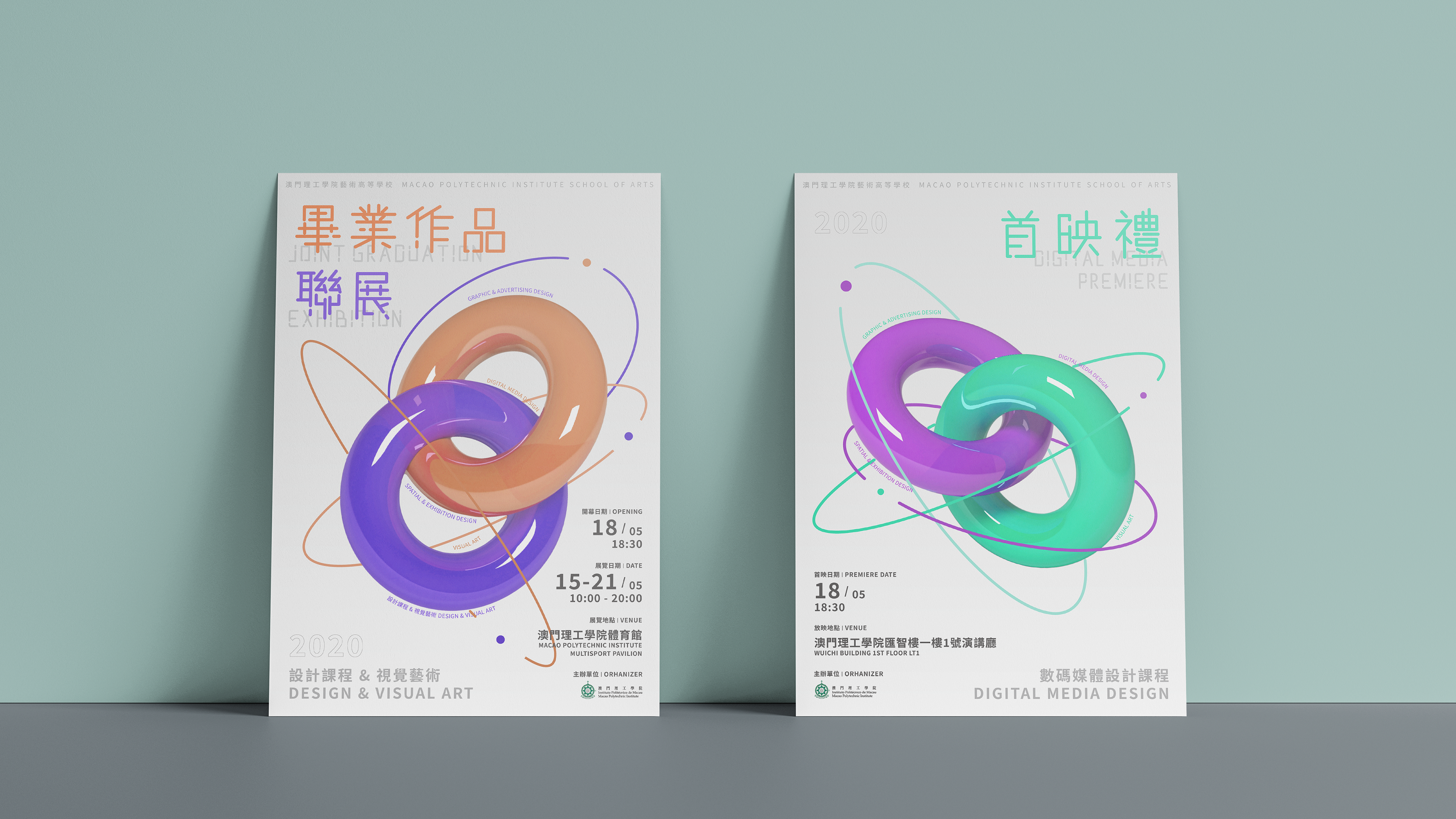 The theme concept of "turning" is extended to "chain",
which means that the circulation is continuous and closely linked.
The design revolves around the sense of science and technology,
using the combination of three-dimensional effects
and flat lines to highlight the expression of texture.
Dynamic posters further boldly use color matching,
and present a different future beauty based on
the connotation of the theme.
由「轉」的主題概念延展出「鎖鏈」,
含義為循環連續緊密連結相扣。
設計圍繞科技感展開,
運用立體效果與平面線條的結合,
突出質感的表現。
動態海報則進一步大膽使用配色,
在契合主題內涵的基礎上,
呈現出不一樣的未來美感。